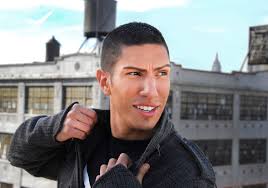 Francisco has been with us since the beginning. He's been on the Pussy Posse more than any other guest, because we always have so much fun when he's around.
Francisco Ramirez talks about sex….. All of the time. He holds a Master of Public Health (concentration in sexuality and health) from Columbia University and is a long-term consultant at the United Nations. He also offers Free Sex Advice to passerby in New York City parks and subways, and he is an on-camera host and producer of sexuality-related content for MTV News and MTV voices.
Francisco will be joining the Pussy Posse to help answer all of your sexy questions on August 6th at Otto's Shrunken Head! Check out his website for more information on this amazing being!