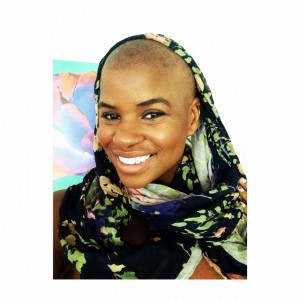 The first time I met Ericka we were both naked. We were standing in line waiting to audition to be nude models. I was so nervous. We struck up a conversation and she immediately put me at ease. I left the audition never knowing who she was. The second time I met Ericka was via and email introduction. A mutual friend thought we'd get along.  The moment I saw her pic I laughed. My mystery friend was a bad ass sex educator, so of course I had to have her on my show. We had such a great time that I'm bringing her back again.
Ericka Hart is a Black, Queer, Sagittarius, Sex Educator, and Performer based in New York City. She has taught sex education to elementary youth and to adults across New York City. The catalyst of her work in sex education was her service as a Peace Corps volunteer in Ethiopia. Her passions include but are not limited to queer communities of color, cliteracy, anal-cy, travel, and Whitney Houston.
You'll have a chance to pick Ericka's big beautiful brain when she joins the Pussy Posse and Dirty Lola at Otto's Shrunken Head on November 5th!