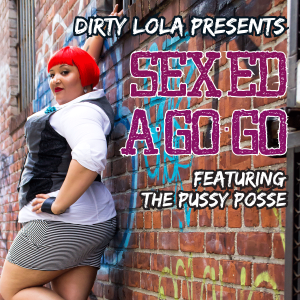 Do you like sex, go-go dancing and funny ladies with amazing cleavage? Then you should definitely join us for the next installment of Sex Ed. A Go-Go at Otto's Shrunken Head!!!
Sex Ed. A-Go-Go is one part ADULT sex Q & A; one part go-go revue. Once a month Dirty Lola and The Pussy Posse take the stage to openly and honestly answer your anonymous questions about sex, sexuality, and relationships in a fun and entertaining way. In between the sex talk we showcase some of NY's hottest go-go and burlesque performers doing their thing.
Join us at Otto's Shrunken Head, and get ready to be educated and titillated by Dirty Lola and the Pussy Posse!!
We're going to talk about any and everything your little hearts ( or loins) desires!!
$7 Early Bird (BUY TICKETS HERE )
$10 At The Door
2 Drink Minimum
Make sure you have lots of singles for our giver of go-go goodness, and for our awesome raffle sponsored by SHAG Brooklyn!!!