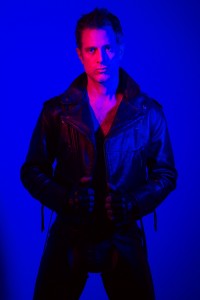 Master Avery AKA Christian Patrick is a sex positive, pansexual actor, filmmaker,  sex educator and ex-porn star living in NYC.
You may have seen him in James Franco's erotic art films "Interior Leather Bar"( It's streaming on Netflix!) and "Joan of Arc". When he's not acting, Christian conducts BDSM workshops and private lessons in his private East Village dungeon. He is also a BDSM consultant for films. Currently, Christian is consulting on and acting in the coming of age dark comedy CUBBY (www.cubbyfilm.com).
You'll have a chance to learn more about Master Avery when he joins the Pussy Posse and Dirty Lola at Otto's Shrunken Head on March 3rd!