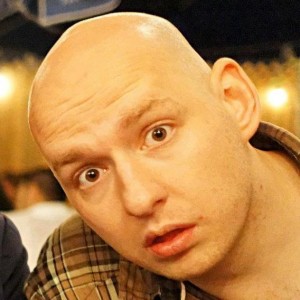 This month we have a not one but TWO special guests joining the Pussy Posse on stage! I met these guys back in December when I was a guest on their now  late podcast, I'm Black, He's White. We had an awesome time discussing polyamory and extracurricular sex so it made perfect sense to have them join us on stage.
The Domster was the co-host for the late podcast I'm Black, He's White and is working on a new outlet for his ruminations and inane tips on life. In the meantime, you can follow him at @MeatPulse, his feed for executive reviews on metal records.
Wali is a lover of wrestling. Lover of podcasts. Lover of sex. Lover of podcasts talking about sex. In that exact order. He was also co-hosted a podcast called I'm Black, He's White Which is STILL on iTunes.
It's going to be a crazy night…… Don't miss it!
The podcast may now be defunct, but it's still alive on iTunes!! You can listen to my episode and 79 others Here.