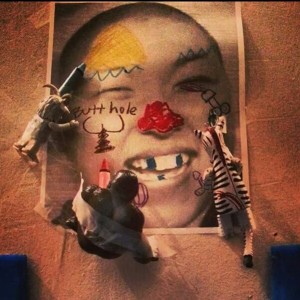 Hye Yun Park and I have been fan girling over each other for a while now and we have the fabulous Francisco Ramirez in common, so I'm PSYCHED to have her on the show!!!
Hye Yun is a writer, actor and filmmaker based in New York. Along with her award-winning web series HEY YUN Season 1 & 2, she has written, directed and performed in several short films & directed a viral video FIRST KISS NYC, which was featured on Huffington Post, The Daily Mail & more. She is humbled to be named one of 12 Emerging Feminist Game-Changers in Media, Journalism and the Arts by Nat. Brut. When not making films, she is clowning around town or acting in other people's films or plays.
You can meet Hye Yun and the rest of the Pussy Posse at Otto's Shrunken Head on May 5th!