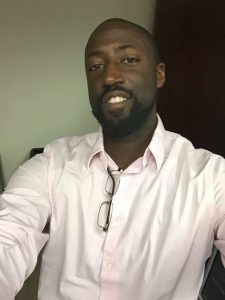 I met Kevin through Pussy Posse alumni Rebecca Hiles. At the time, he was just a cool guy working on a little project called Poly Role Models. A year later Kevin's little project is a big deal and he's been traveling around the country talking about race and polyamory and folks are listening. I'm so excited to have him join the Pussy Posse!
Kevin Patterson is an active member of the Philadelphia polyamory community. He's been practicing ethical nonmonogamy since August of 2002 after opening up the relationship that eventually became his marriage. In April of 2015, Kevin was inspired to start Poly Role Models, a blog and interview series for people sharing their real-life experiences with polyamory. Poly Role Models is part of a drive and a desire to change the way our lives and communities are viewed. It is a platform that highlights the diversity of our relationship structures and the people within them.
You can meet Kevin and the rest of the Pussy Posse at Otto's Shrunken Head on June 2nd!